Island Destinations
Fall Off The Radar. When you need to unplug from the world, Coron is the idyllic sanctuary with its hidden lagoons, world-famous diving sites, thriving marine life and secluded stretches of sand.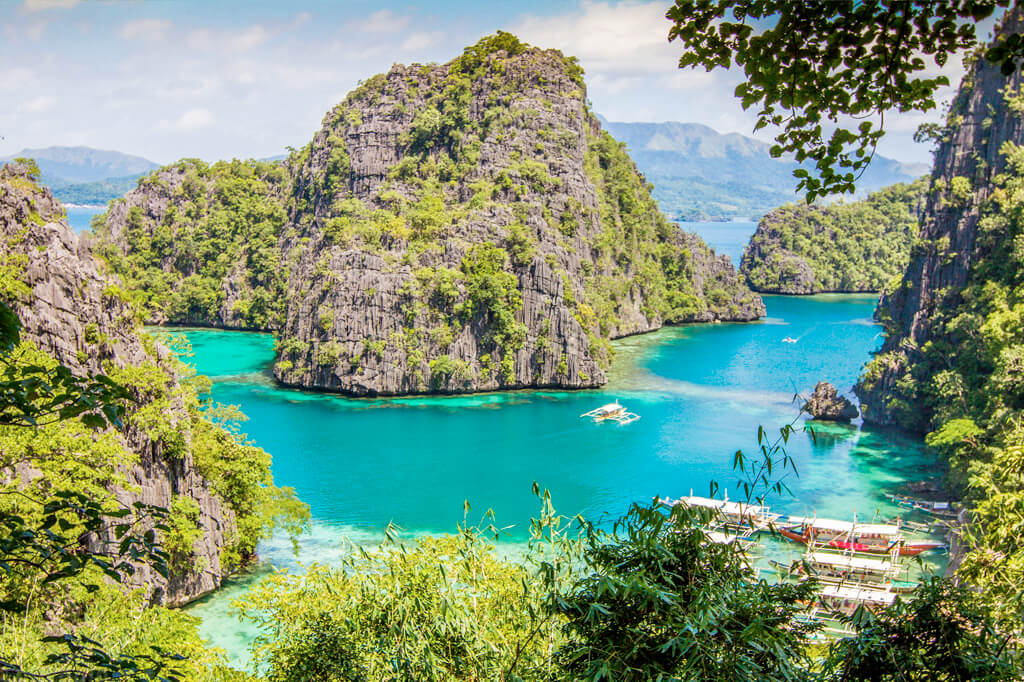 Kayangan Lake
×
Kayangan Lake
The iconic natural landmark of Coron, Palawan, Kayangan Lake is a stunning freshwater lake perched 75m above sea level on Coron Island. Climb up the view deck and be rewarded with a postcard-perfect view of the lake and its surrounding limestone karsts. Then trek down and take a dip in its crystal clear waters, ideal for snorkeling with an abundance of coral reefs, underwater rock formations and aquatic life.
Kayangan Lake is a hall of fame awardee for being the cleanest and greenest inland body of water in the Philippines and is known as the cleanest lake in Asia.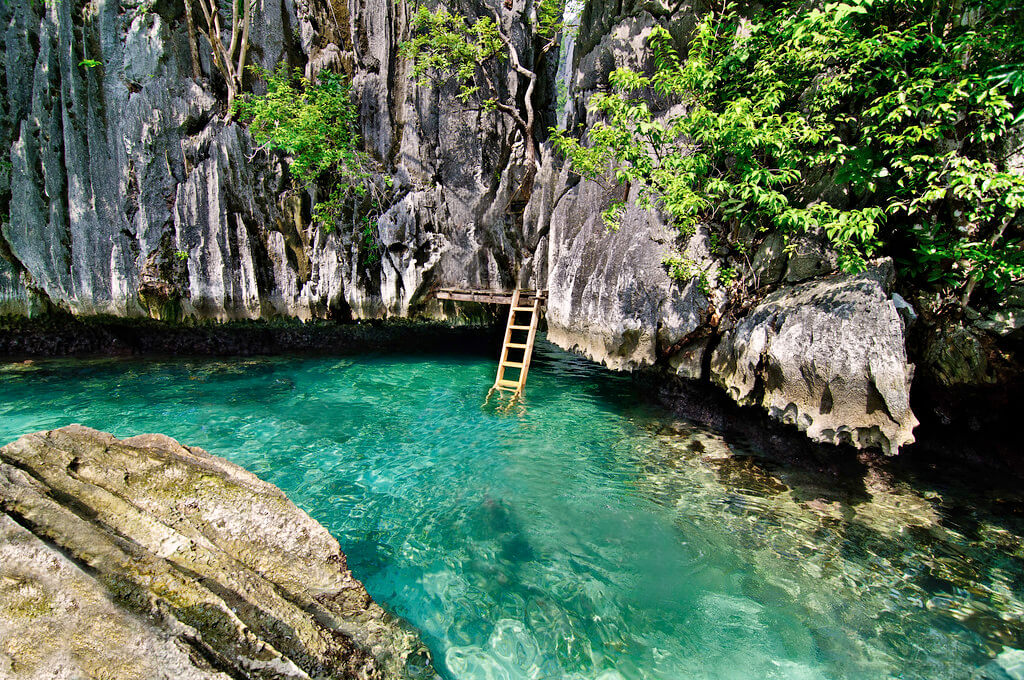 Twin Lagoons
×
Twin Lagoons
The Twin Lagoons are two identical bodies of water separated by limetsone cliffs. Here, warm water from the open sea mixes with the pure water from the subterranean river resulting in a phenomenon called Thermocline, with the temperature of the water constantly shifting between warm and cold.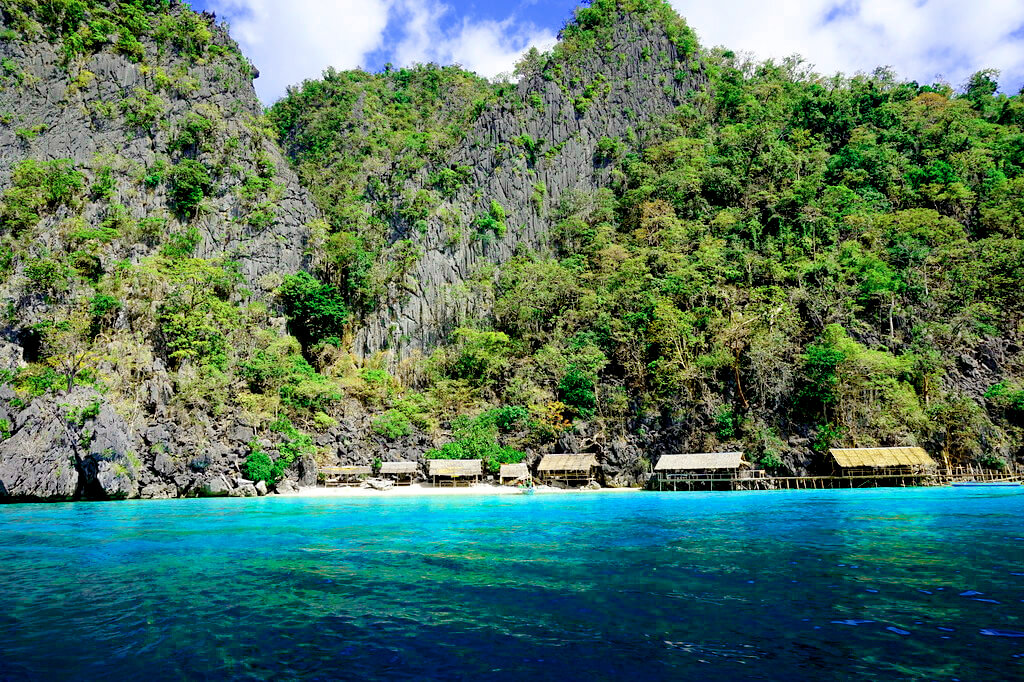 Beach 91
×
Beach 91
Powdery white sands, crystal blue waters, and towering limestone cliffs greet visitors who arrive at Beach 91, a popular lunch stop during island tours. Wooden huts line its shores where tour guides prepare a delicious seaside feast for tourists.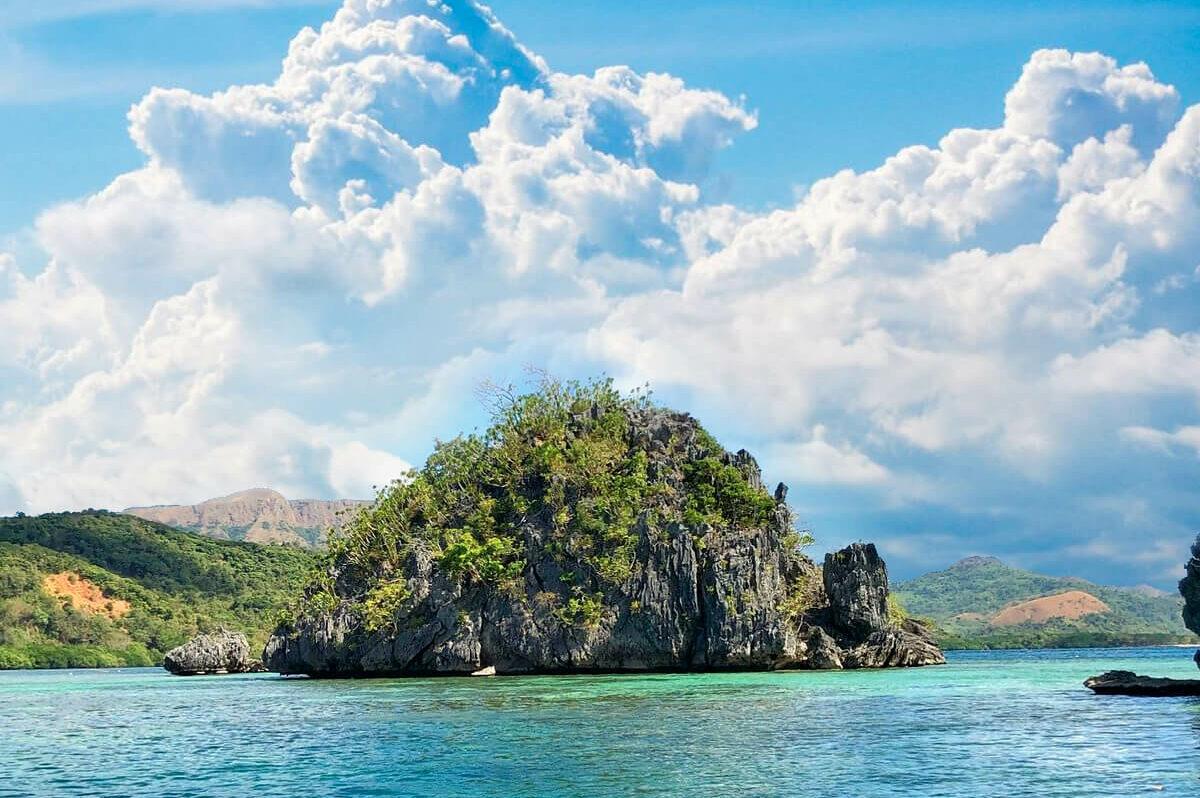 Siete Pecados Marine Park
×
Siete Pecados Marine Park
Siete Pecados or the Seven Sins, is a marine park of seven islets located in the narrow passage between Coron, adjacent to the Maquinit Natural Hotsprings. It is the most popular snorkeling destination due to its proximity to Coron town, with amazing marine life and coral reefs.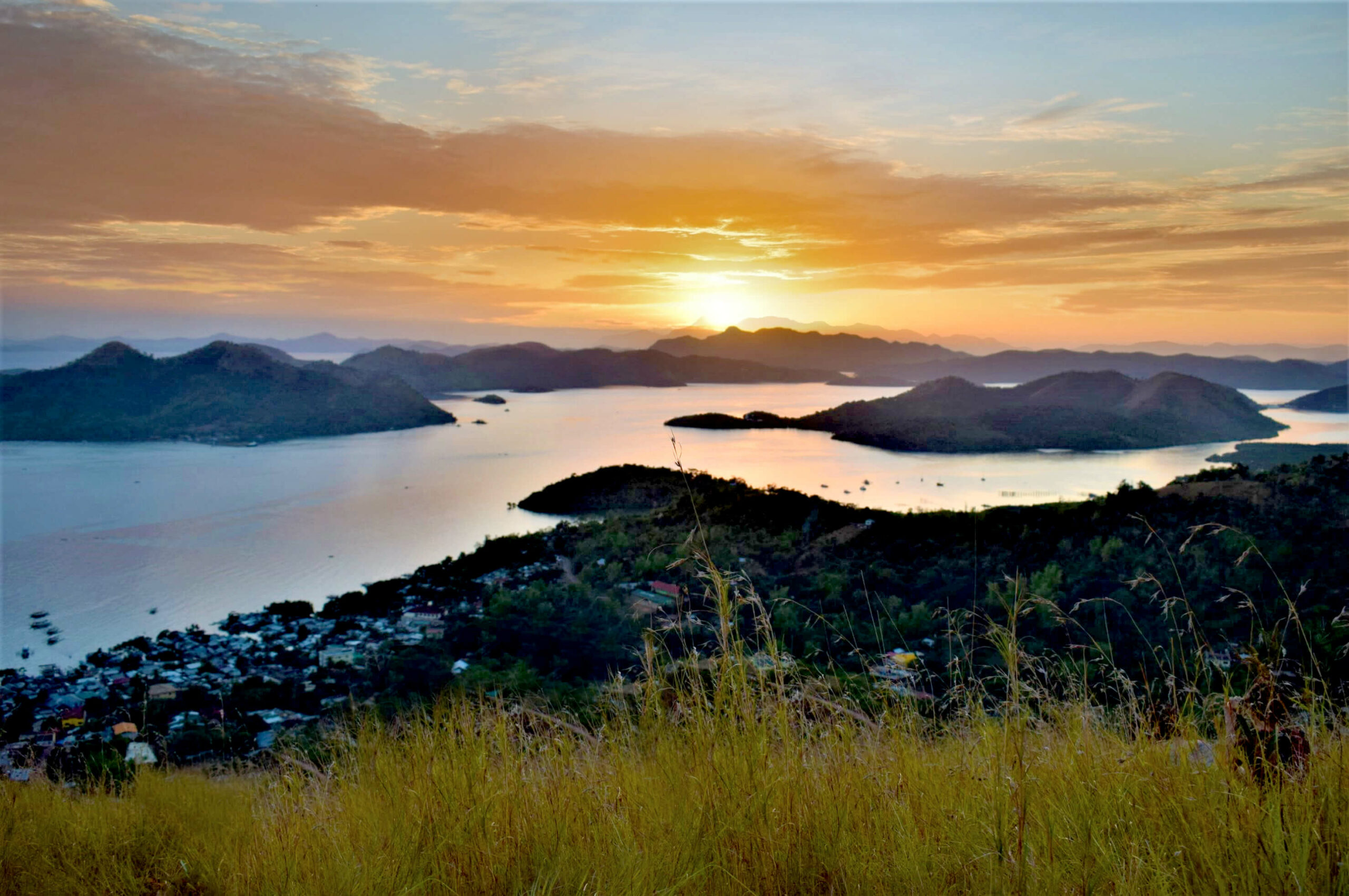 Mt. Tapyas View Deck
×
Mt. Tapyas View Deck
For a 360º view of Coron town and its adjacent waters, climb more than 720 paved steps and catch the sunset on Mt. Tapyas. The view deck is approximately 2000 feet above sea level and gives you a sweeping view of the landscape.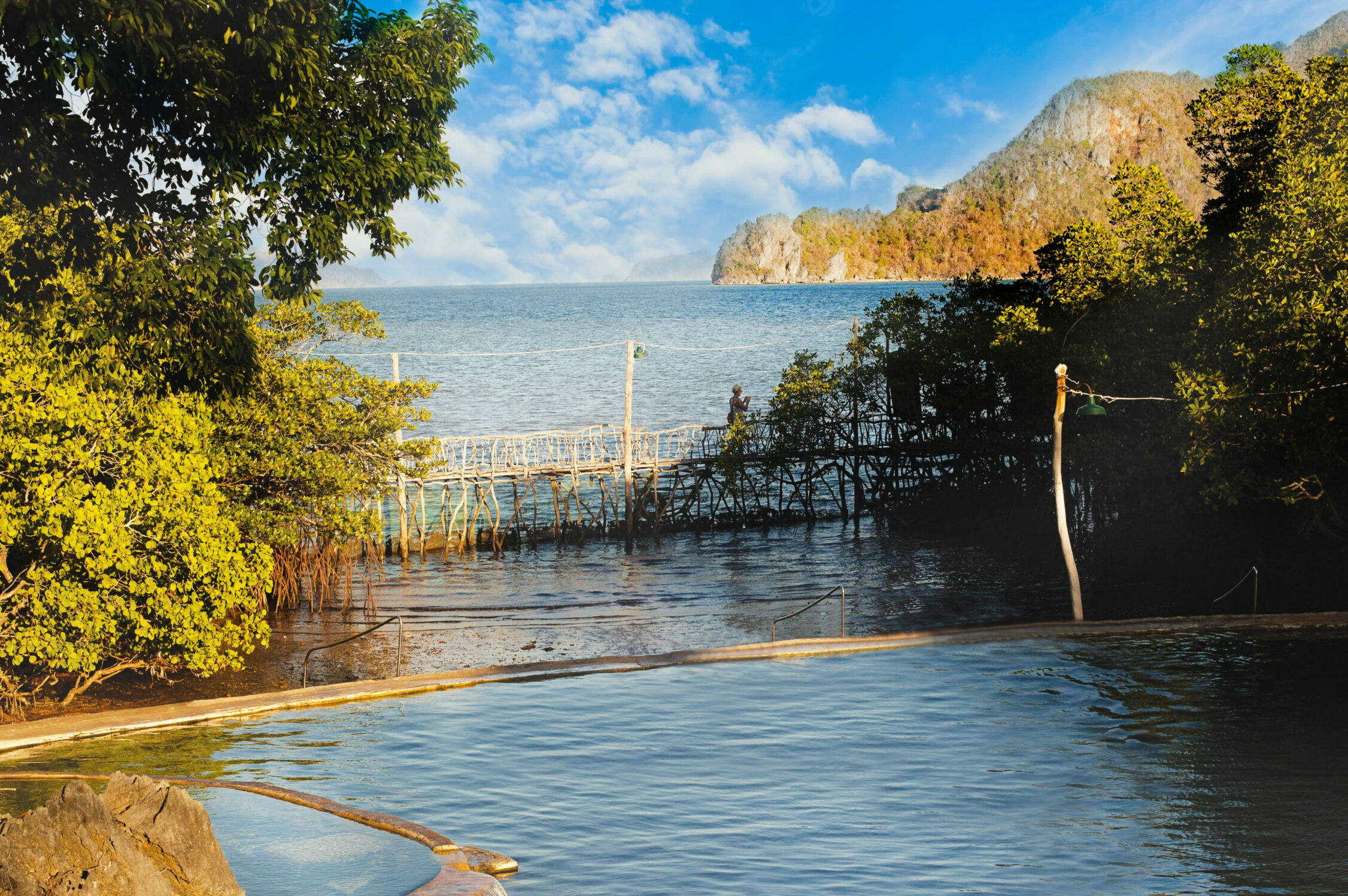 Maquinit Hot Springs
×
Maquinit Hot Springs
Maquinit is a saltwater hot spring, about 5 kilometers away from Coron town. With temperatures ranging from 30 to 40º Celsius, Maquinit's tepid water soothes and relaxes, and has therapeutic properties to boot. It is the perfect place to end a day of trekking and snorkeling.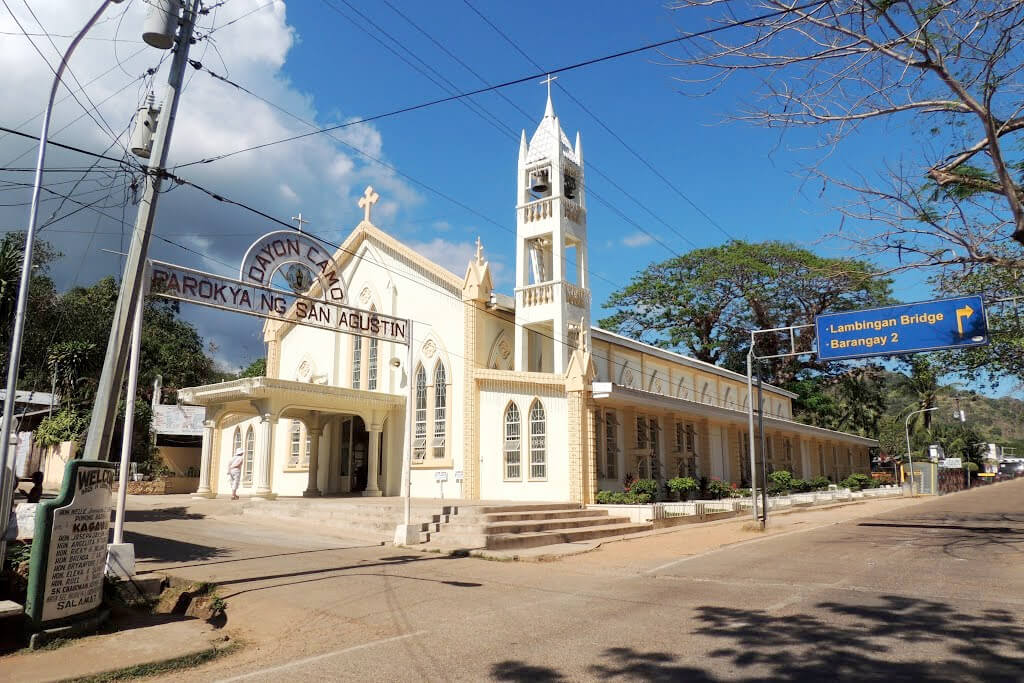 St. Augustine Church
×
St. Augustine Church
Founded in 1901, the Parish of St. Augustine of the Apostolic Vicariate of Taytay, Palawan is one of the three parishes on the island of Busuanga. It is located in the heart of Coron town and becomes the center of activity during the local festival which honors San Agustin – Coron's patron saint.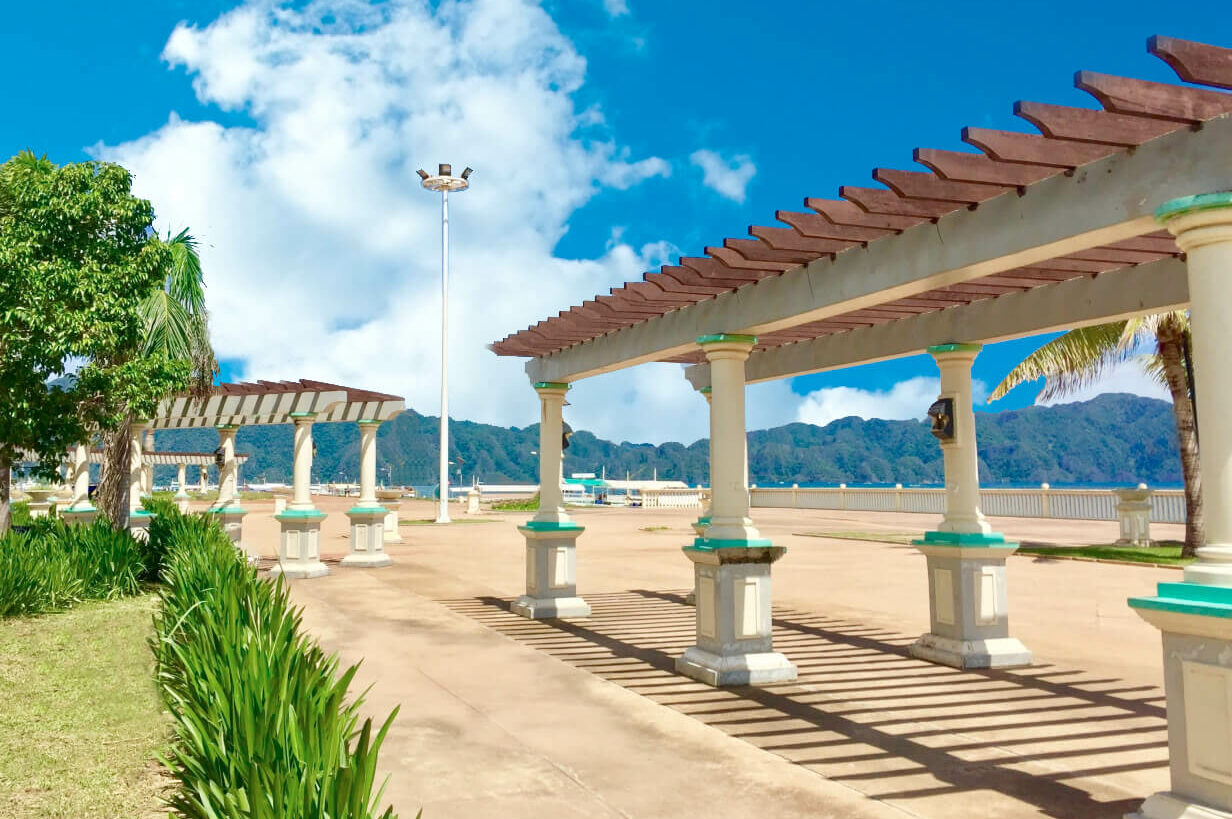 Lualhati Park
×
Lualhati Park
A mostly-paved waterfront park where the local port and market are located. Lualhati Park offers a panoramic view of the Coron peninsula.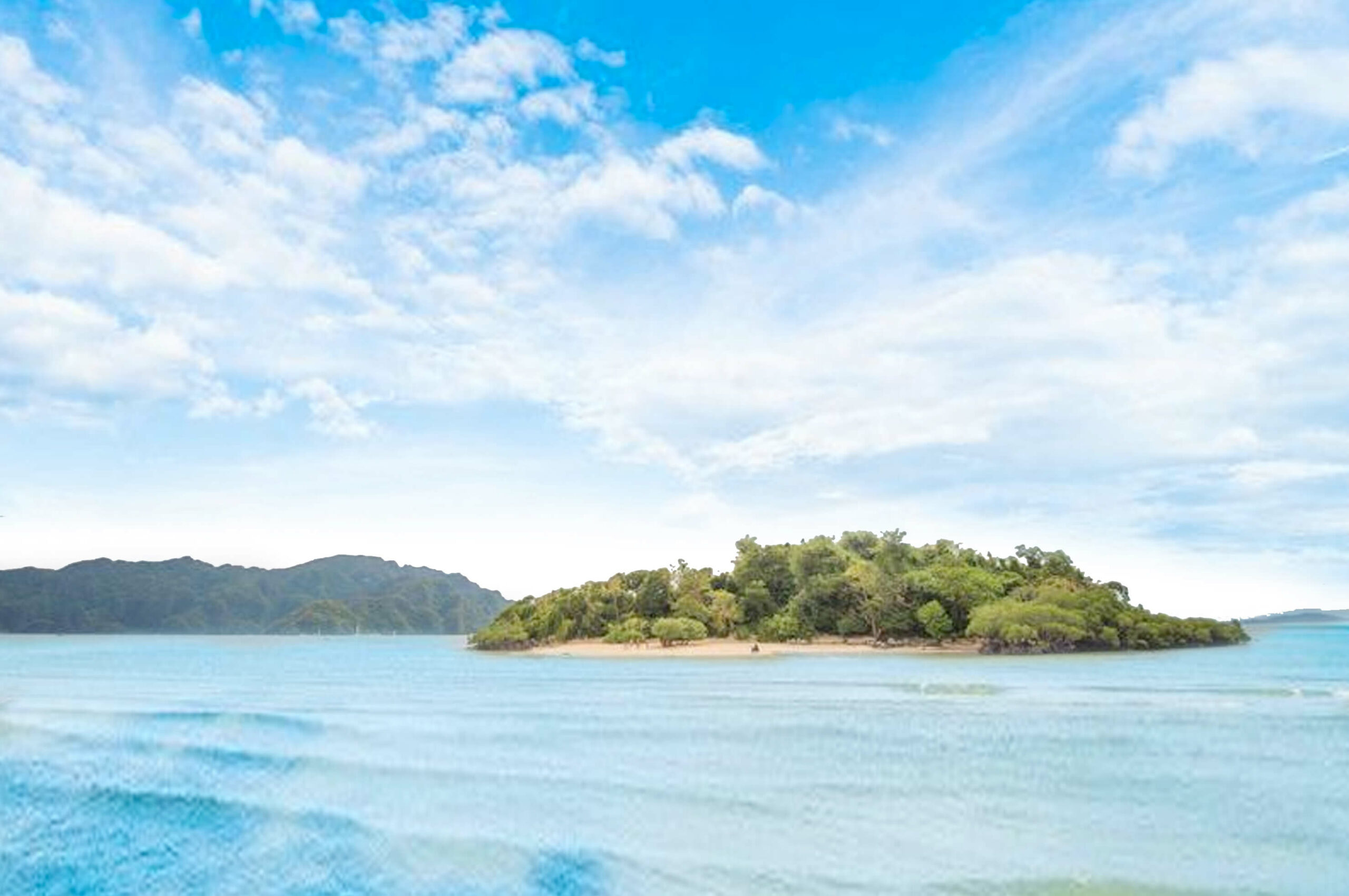 CYC Beach
×
CYC Beach
Named after the founder the Coron Youth Club, CYC beach is managed by the Municipal Government of Coron. The beach is twenty minutes away by boat from Coron town, with white sands and impeccable turquoise waters. Ideal for picnickers and sunbathers.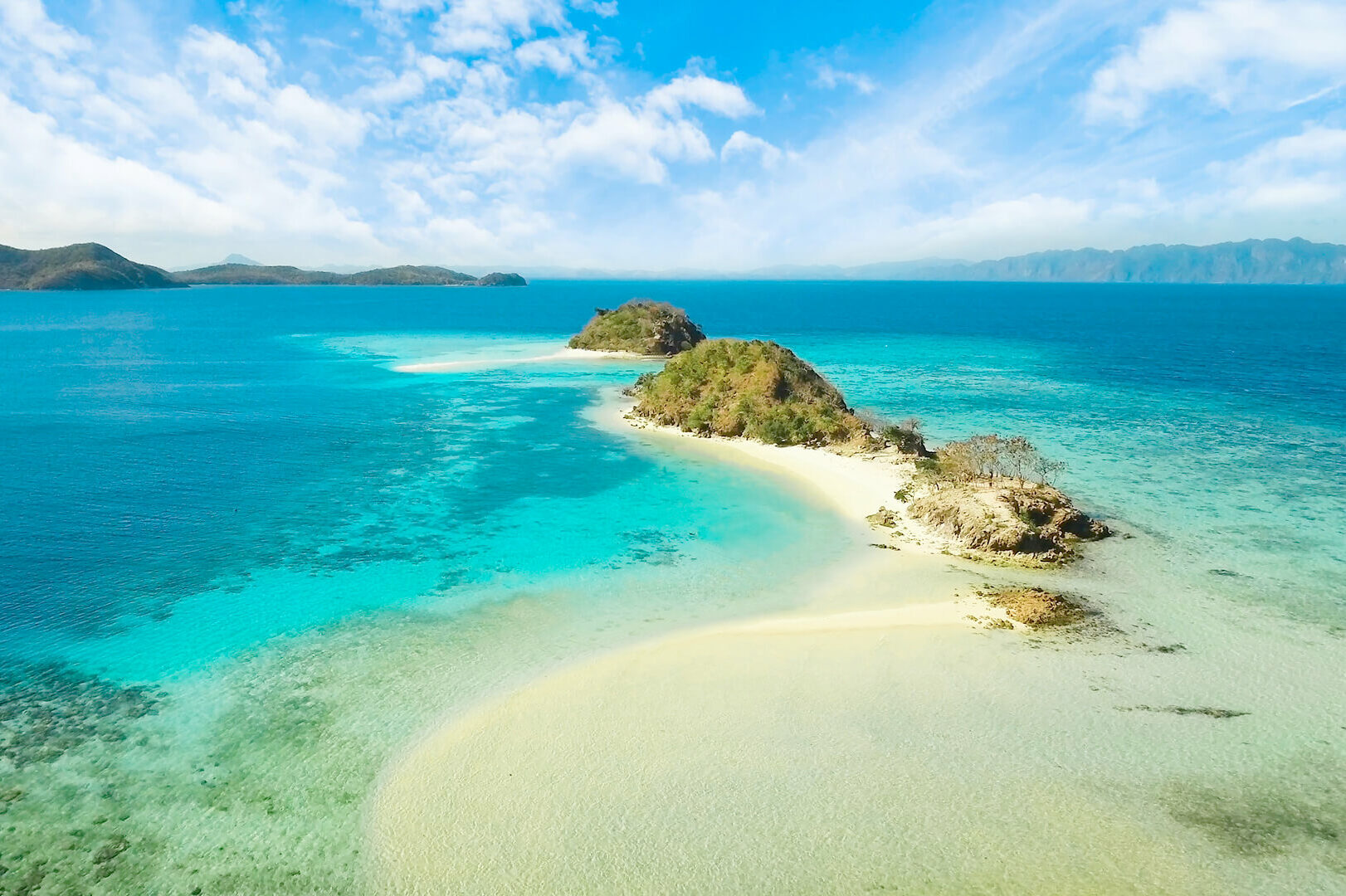 Bulog Dos Island
×
Bulog Dos Island
Bulog Dos Island is famous for its sandbar with powdery white sands and sparkling blue waters. Unlike many spots in Coron, the water here does not have sea urchins, making it an ideal spot for swimming or snorkeling. Kayaks can also be rented by visitors who wish to explore the island further.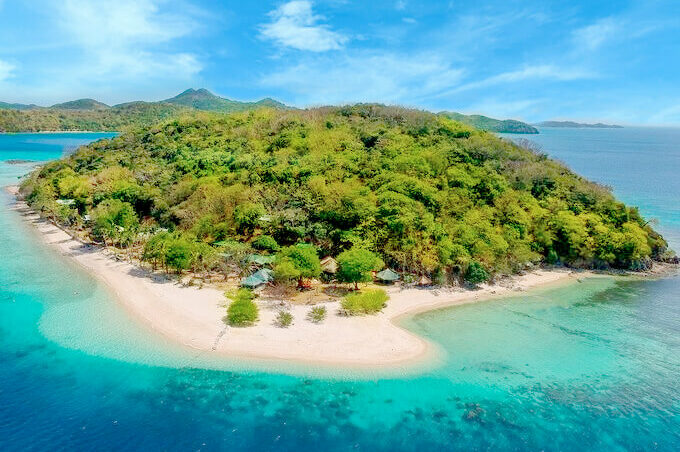 Banana Island
×
Mt. Banana Island
Swim and snorkel in the clear turquoise waters near the open sea at Banana Island. A popular stop on an island-hopping package, the island features a narrow strip of white sandy beach set against the backdrop of forested, hilly terrain. Lots of shady trees, hammocks and huts invite one to relax and be one with nature, as you take in the tropical scenery.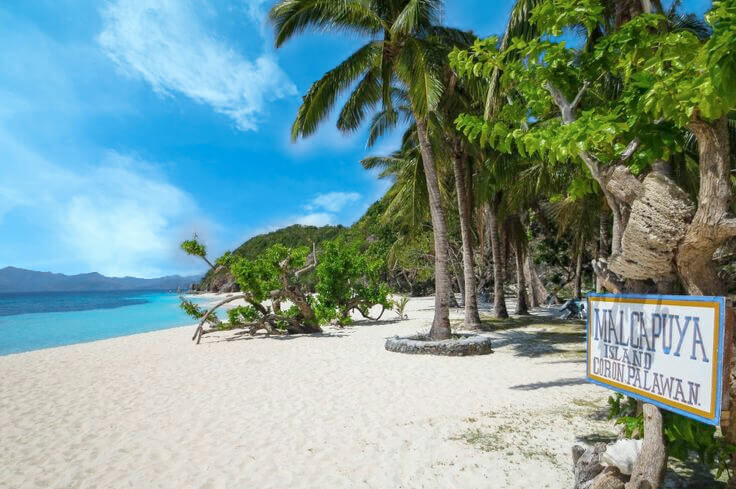 Malcapuya Island
×
Malcapuya Island
Facing Banana Island, Malcapuya features a beautiful kilometer-long beach, blanketed in fine white sand. Many local boatmen swear it is the best beach in the Calamian islands. Its swimming area is home to many giant clams, while its beach makes for the ideal spot for sunbathing.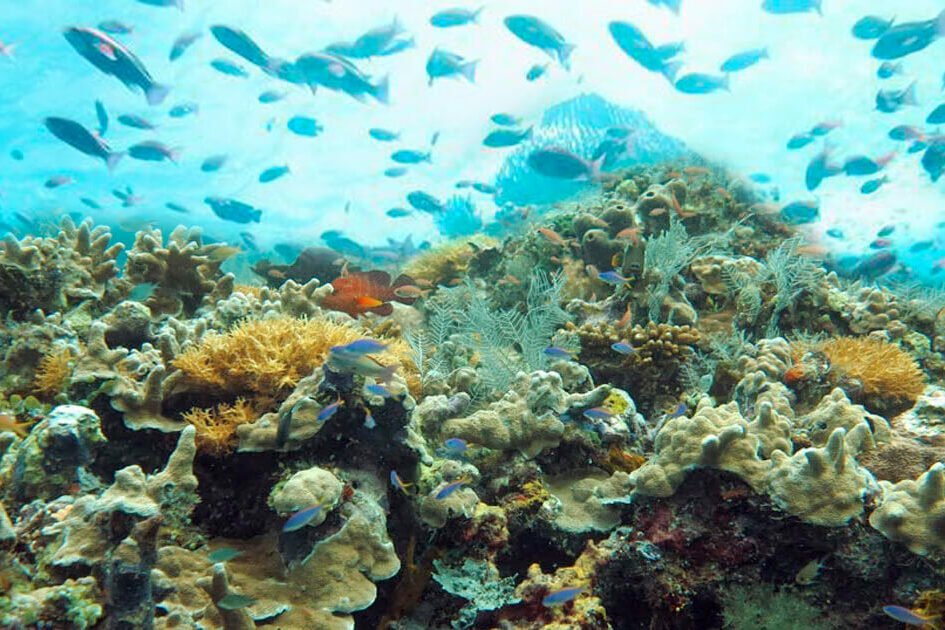 Lusong Coral Garden
×
Lusong Coral Garden
The Lusong Coral Garden is considered one of the most beautiful reef snorkeling spots accessible from Coron. Just a few meters away from the Lusong Gunboat shipwreck, the reef is home to a wide variety of tropical fishes and colorful corals.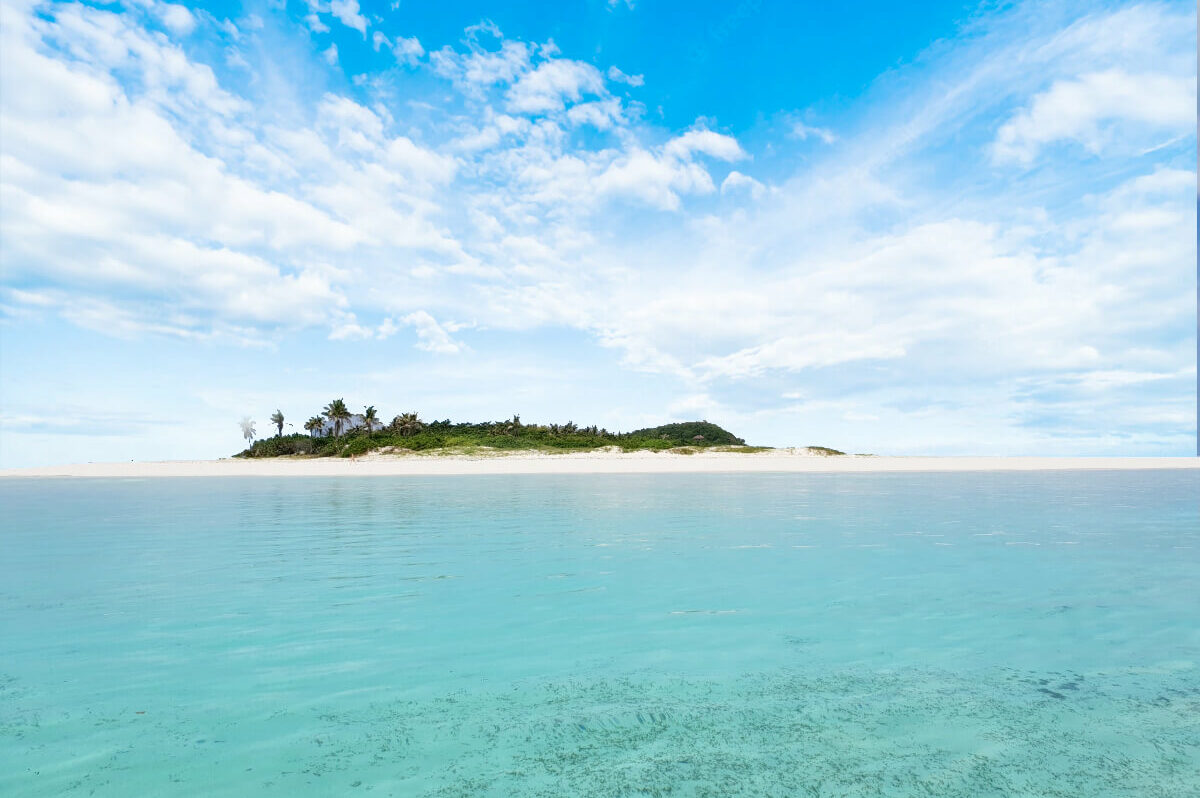 Pamalican Island
×
Pamalican Island
This small island off the coast of Busuanga is one of the best-kept secrets of Coron, with 50 hectares of fine white sands, abundant marine life and coral reefs preserved in their natural state. The best time to visit Pamalican is during the summertime when visitors can swim, snorkel or scuba dive to their heart's content.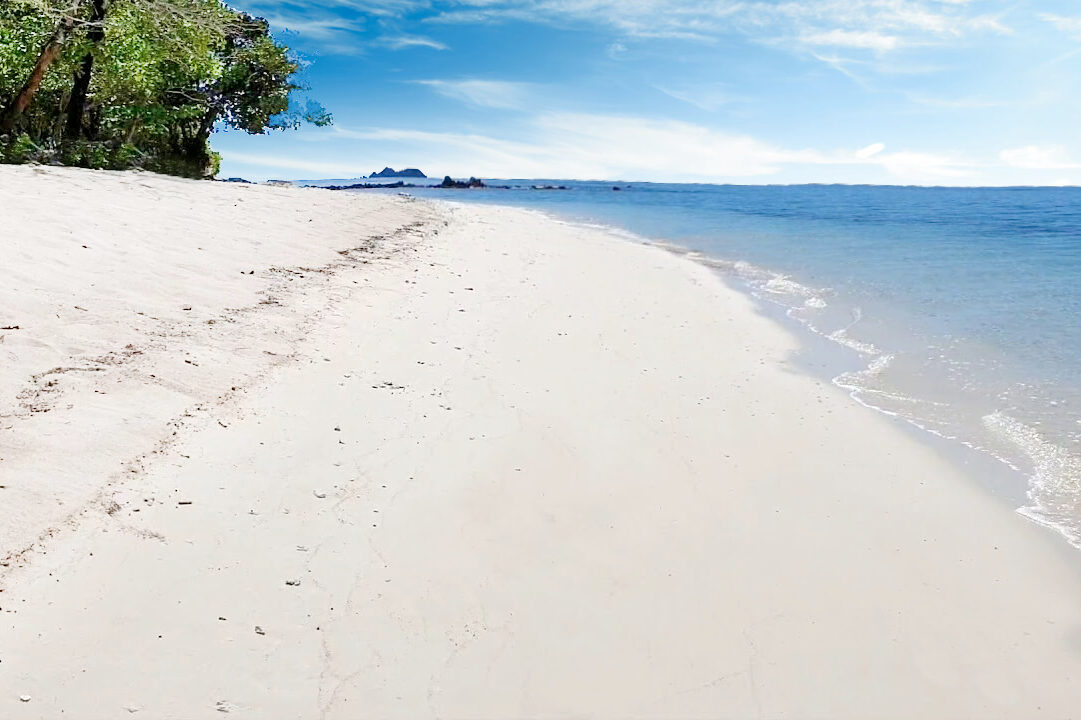 Maltatayoc Island
×
Maltatayoc Island
Like the other islands off Coron, Maltatayoc is also famous for its sparkling white beaches and surrounding coral reefs. Travel time from the mainland is approximately 45 minutes.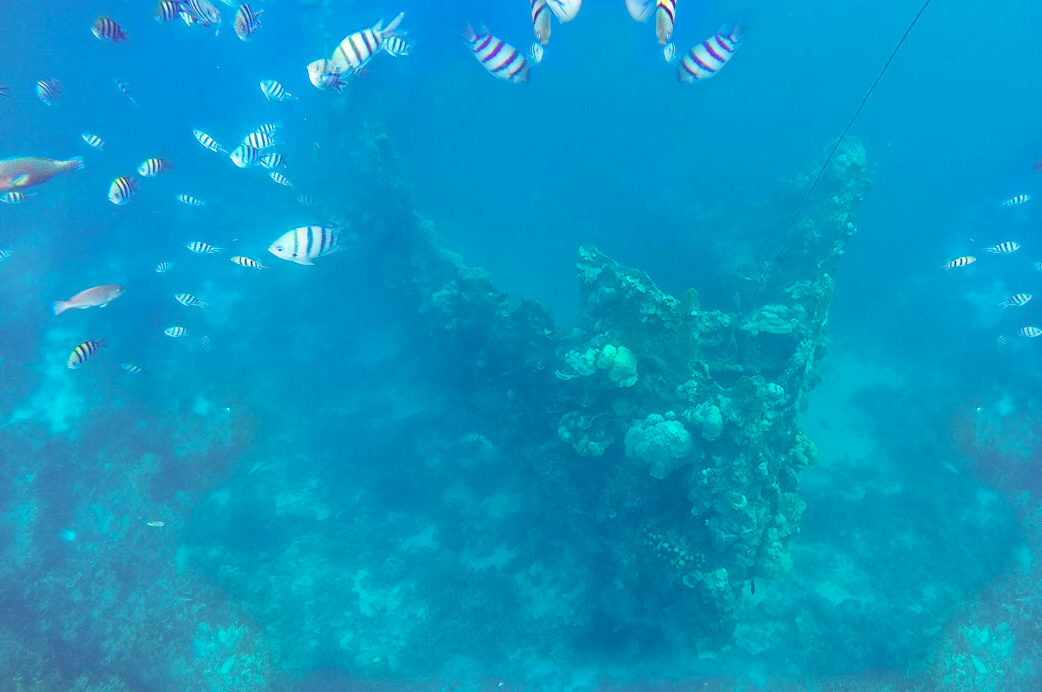 Skeleton Wreck
×
Skeleton Wreck
Skeleton Wreck features the aquatic remains of a 25m-long Japanese supply ship that was hit by an airstrike during WWII. It is an excellent spot for free-diving or scuba diving, as well as snorkeling on the ocean surface.
Calauit Safari Park
×
Calauit Safari Park
Explore the Philippines' game reserve and wildlife sanctuary in Calauit Safari Park, a 3,700-hectare island off the coast of Palawan. It is home to various species of exotic African and endemic Palawan flora and fauna where hundreds of giraffes, elans, waterbucks, Calamian deer, monkeys, fresh water crocodiles, zebras, bear cats, bushbuck and a variety of birds roam freely. This tropical safari should not be missed on your visit to Coron.